Top Tunniste Oy is a Finnish expert in automatic identification and system solutions. Our versatile solutions are based on RFID technology, which means remote identification at radio frequencies.
We focus on passive RFID identification. Passive RFID tags are small in size, energy efficient and find their use in demanding surroundings, for instance urban outdoor environment or industry. Next to RFID we use also other methods of identification, such as QR codes, depending on the project.
Increasing overall efficiency through strong automation is common to all of our solutions.
---
Asset management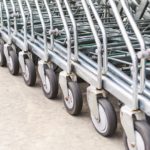 Products become lost in circulation or pile up in certain places. Reporting has long delays which makes it unreliable in hectic circumstances. Combining reports from different systems takes a lot of effort and time. Sounds familiar? These are the most common problems that we help our customers to resolve.
Our asset management solutions provide valuable real-time information, making it easy to follow the circulation of your resources. This helps you optimize the amount of your valuable assets.
For reporting you can use NFC compatible mobile devices or special RFID readers, which are also available as light handheld models.
---
Industry and Logistics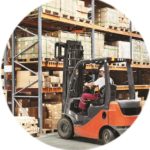 For industrial surroundings we offer RFID based solutions for production, operations and logistics management as well as our smart shelf services.  Automating the access control supervision, we can enhance the moving of people and resources on areas, which have limited access.
When you wish to boost and automate your key processes, enhance the allocation of human resources or automate information gathering and reporting, we can help you achieve your goals.
Take a look at our references to see, what kind of problems we have helped our customers to resolve.
---
Mobile solutions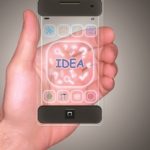 Creating and combining different reports can be time-consuming and take a lot of work hours. Errors happen, when you move data from one system to another or try to understand the hand-writing of a colleague.
Our mobile solution provides you a versatile and effective reporting tool that combines both, making entries effectively on the spot and reporting it instantly. Information is ready for all parties to use in a blink of an eye.
Necessary data can be collected effortlessly while working with hand-held readers, for example NFC enabled mobile devices.
---
Our partners